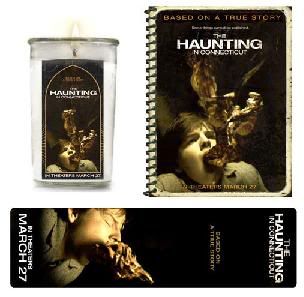 Prize :
Three winners will recieve a prize pack consisting of the following Haunting in Connecticut promotional materials : candle, lenticular bookmark, mini one sheet, notebook, one sheet, and postcards.
Where :
Dread Central
Deadline :
No deadline is mentioned but the contest was just posted tonight (March 24th) so get your entries in within the next couple days!
How To Enter :
Send an e-mail to contests@dreadcentral.com with the subject line Haunting in CT that includes your name and mailing address.
Open To :
Anyone.