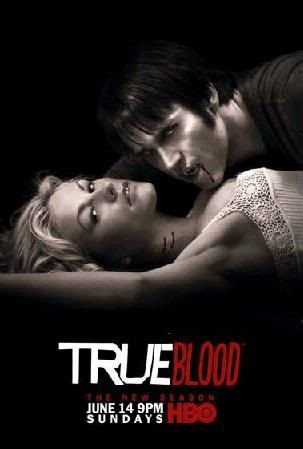 Prize :
The chance to win $10,000, True Blood Season 1 on DVD, a Fangtasia shirt, a Fellowship of the Sun shirt, an American Vampire League shirt, and/or a True Blood mug.
Where :
escapetheeverydaysweeps.com
Deadline :
July 3rd.
How To Enter :
Click the above link and enter your e-mail address and then complete the form. After that, follow these instructions to gain entries into the sweepstakes and to play instant win games :
Once you submit the registration, follow the links and instructions to select one (1) of the three (3) scenes. Then, you can enter the Sweepstakes and Instant Win Game as outlined below:

I. Sweepstakes: Interact with the scene by clicking on objects to locate and collect items (each an "Item"). One (1) Item per scene will be made available for collection each week during the Promotion Period. You will automatically receive three (3) Sweepstakes entries for each Item you collect. You can also obtain up to six (6) additional Sweepstakes entries per day by entering codes (each a "Code"). To obtain Codes, click "Enter Code" and you will proceed to a website where you will find six (6) videos. After you watch each video, you will receive a Code. You will receive one (1) Sweepstakes entry per Code entered each day during the Promotion Period.

II. Instant Win Game: Within each scene, locate the Instant Win Game area of the scene: the table in the bar, the fireplace in the house, and the grave in the graveyard. Click on the objects within the Instant Win Game area of the selected scene to play the Instant Win Game. You will be able to play the Instant Win Game one (1) time per day from each scene for a total of three (3) times per day during the Promotion Period. The Instant Win Game results will be instantly displayed. Potential winners of the Instant Win Game will be provided directions for validation. All potential winners are subject to verification before any prize will be awarded. Administrator is responsible for the functionality of the Instant Win Game.
Open To :
Residents of the United States.