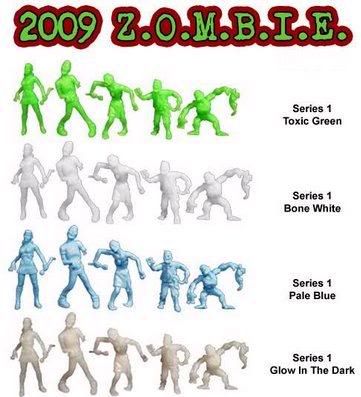 Prize :
Grand Prize ; Z.O.M.B.I.E horde package featuring 13 randomly packed Z.O.M.B.I.E toys in various colors. Four Runners Up Prizes ; One full set of Z.O.M.B.I.E toys. Each winner will also receive a set of Z.O.M.B.I.E art cards, stickers, and some Zombies & Toys swag.
Where :
zombiesandtoys.blogspot.com
Deadline :
July 31st.
How To Enter :
Send your name, address, and the answer to the below question to zombiesandtoys@gmail.com with the subject "zombie".
- What is the name of episode 71 of the show?
To find the answer, click
here
, view the archives, and scroll down until you find episode 71.
Open To :
Everyone.