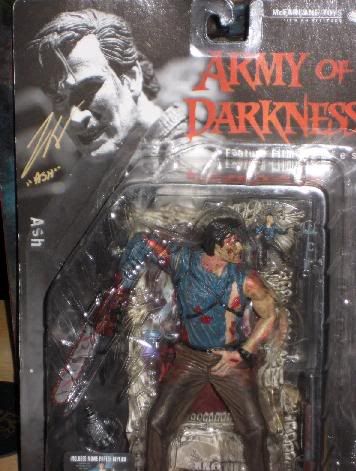 PRIZE :
Mint on card Ash Army of Darkness Movie Maniacs signed by Bruce Campbell.
WHERE :
Enter The Man Cave
DEADLINE :
September 6th at 6pm ET.
HOW TO ENTER :
Click the above link and leave a comment. For more entries, you can do any of the following : become a Blogger follower of Enter The Man Cave, post about this giveaway on your blog, add Enter The Man Cave to your site's blog list, or follow him on Twitter and/or Facebook. If you do any of these, be sure to mention it in your comment.
OPEN TO :
Residents of the United States and Canada.