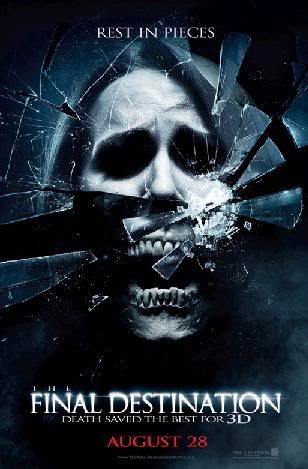 PRIZE :
The following prizes will be awarded. The details of how they will be awarded and to how many people are not specified -
- Crystal Light-up Key Chains with 3D Face
- Emergency Car Tool Kit
- Women's Indigo, Skull T-Shirt
- Men's Green, Skull T-Shirt
- The Final Destination Luggage Tags
- Real D 3D Glasses - Premium Eye Wear
- Crystal Sphere with 3D Face & Title Treatment
- Final Destination: Triple Feature DVD
You can see pictures of all of these things at the below link.
WHERE :
Video Detective
DEADLINE :
September 1st.
HOW TO ENTER :
Click the above link and complete the form.
OPEN TO :
Residents of the United States.