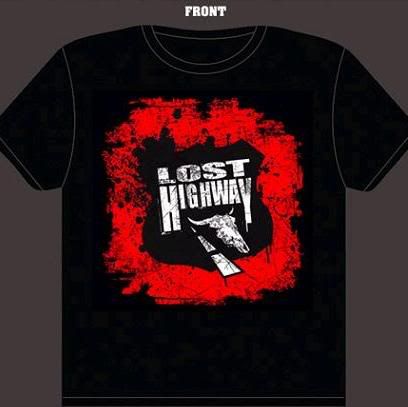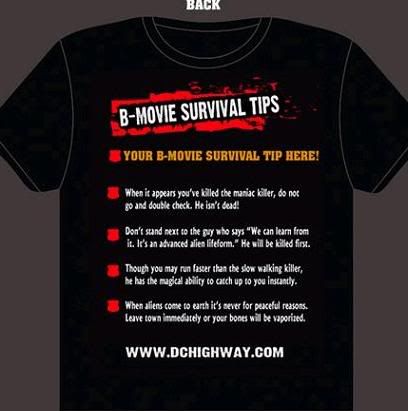 PRIZE :
The official shirt for the horror blog Lost Highway, with your very own "B-Movie Survival Tip" on the back. Size determined by winner.
WHERE :
Lost Highway
DEADLINE :
August 9th.
HOW TO ENTER :
Come up with your own B-Movie survival tip and either follow Lost Highway on
Twitter
and direct message it to them or e-mail it to them at info@dchighway.com. Just by entering, you will get 15% off the shirt if you want to buy it.
OPEN TO :
Not specified, so i'm assuming everyone.