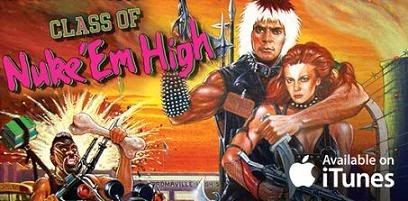 PRIZE :
Free iTunes download of the Troma classic Class of Nuke 'Em High.
WHERE :
Day of the Woman
DEADLINE :
Not specified but enter ASAP to be safe.
HOW TO ENTER :
Send an e-mail to brittnahjade@gmail.com telling what convinced you that your high school was also exposed to radiation, like the one in the film. "Gimmie a horrifying teacher, a prom date that was secretly a succubus, anything!"
OPEN TO :
Residents of the United States.