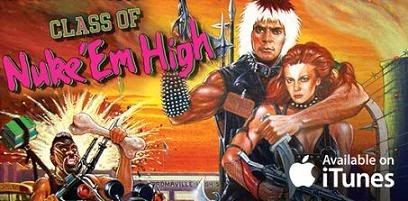 PRIZE :
Four winners will each receive a free iTunes download of either Class of Nuke 'Em High or Toxic Avenger. Which download each of the winners receives is their choosing.
WHERE :
Freddy In Space
DEADLINE :
September 14th.
HOW TO ENTER :
Send an e-mail to mortis45@aol.com (that's me!) with the subject "TROMA" and the title you'd like to receive a free download for.
OPEN TO :
Residents of the United States.