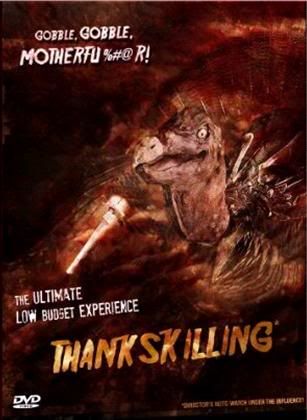 A homicidal turkey axes off college kids during Thanksgiving break - that's all you need to know.

PRIZE : One winner will receive ThanksKilling on DVD.

WHERE : Freddy In Space

DEADLINE : Contest runs through Thanksgiving.

HOW TO ENTER : Click the above link and leave a comment with the title of the horror movie that you think is the most appropriate to watch on Thanksgiving. Be sure to include your e-mail address in the comment.

OPEN TO : Everyone.