***HURRY! THIS CONTEST ENDS TOMMOROW!***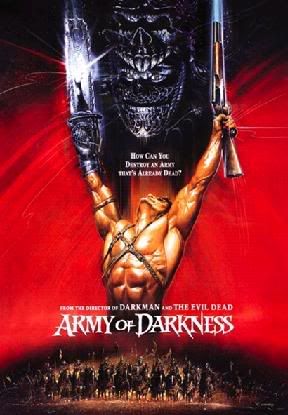 On July 26th, filmmaker Edgar Wright (Spaced, Shaun of the Dead, Hot Fuzz) will bring his famed screening series The Wright Stuff back to the Bloor Cinema for a special night to host an "In Conversation" with cinematographer Bill Pope (Darkman, The Matrix Trilogy, Spiderman 2 and 3). The evening will also include a double feature of Pope's work (Army of Darkness & Team America : World Police) personally selected by Wright as well as an in-depth discussion with the cinematographer himself.
PRIZE :
Five double passes to 'The Wright Stuff : A Double Bill Pope" will be awarded to five winners.
WHERE :
rue-morgue.com
DEADLINE :
July 23rd.
HOW TO ENTER :
Send your name and address to contests@rue-morgue.com with the subject "WRIGHT STUFF : Contest Entry".
OPEN TO :
Residents of Canada.