***HURRY! ENTRIES FOR THIS CONTEST ARE DUE BY TONIGHT AT MIDNIGHT EASTERN TIME!***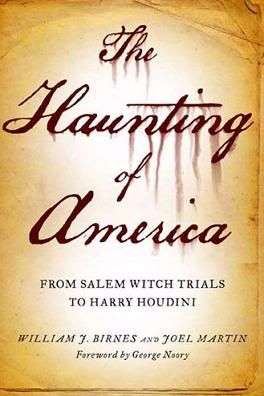 'The Haunting of America : From The Salem Witch Trials to Harry Houdini' is the only book to tell the story of how paranormal events influenced and sometimes even drove political events.
PRIZE :
The book 'The Haunting In America' by William J. Birnes.
WHERE :
us.macmillan.com
DEADLINE :
July 20th at 11:59pm ET.
HOW TO ENTER :
Click the above link and complete the form.
OPEN TO :
Residents of the United States.