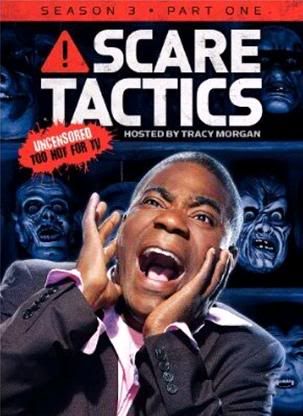 PRIZE :
Scare Tactics Season 3 Part 1 on DVD.
WHERE :
annecarlini.com
DEADLINE :
November 1st.
HOW TO ENTER :
Send an e-mail to exclusivemagazine@flash.net with the subject "CONTEST : SCARE TACTICS 3 DVDs" and the answer to the following question ;
What was the name of the show on Saturday Night Live that Tracy Morgan's character Bishop Don "Mack" Donald was on?
The answer is Pimp Chat.
OPEN TO :
Not specified, so i'm assuming everyone.