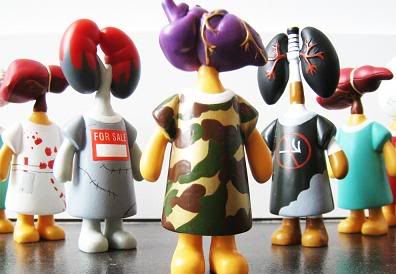 Prize :
Grand Prize Winner will receive two Organ Donors. Second Place Winner will receive one.
Where :
Freddy In Space
Deadline :
July 14th.
How To Enter :
Become a Blogger follower of
Freddy In Space
. If you already are, or once you do, send an e-mail to mortis45@aol.com (that's me!) with the subject "ORGAN DONORS". In the body, include your address and the answer to the following question (which is answered in the interview at the link above) :
- What material are David Foox's Organ Donors made out of?
Open To :
Residents of the United States.