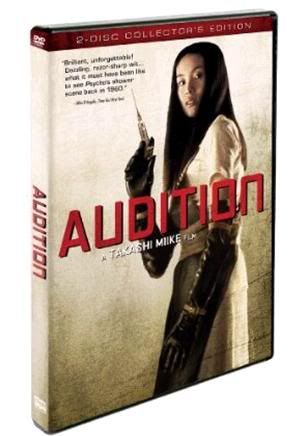 PRIZE : Five winners will each receive a copy of Audition on brand new 2 disc Collector's Edition DVD.

WHERE : Film Fetish

DEADLINE : October 6th.

HOW TO ENTER : Click the above link, sign up for the e-newsletter, and then leave a comment telling your favorite Takashi Miike film.

OPEN TO : Not specified, so i'm assuming everyone.