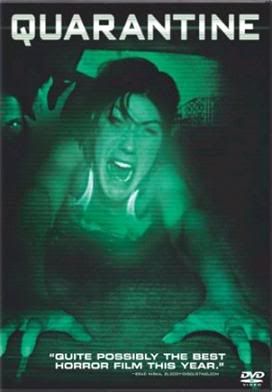 PRIZE : One winner will receive a 'horror unleashed' prize package consisting of Quarantine glowsticks, a Baghead mask, and a Biohazard Resident Evil Degeneration action figure.

WHERE : Buzz Focus

DEADLINE : November 10th.

HOW TO ENTER : Click the above link and leave a comment telling your three favorite Horror/Ghoul/Ghost/Thriller films. You may also enter on Facebook by leaving a comment on their wall with your three favorites. You may do each of these once per day - resulting in two entries per day.

OPEN TO : Residents of the United States.